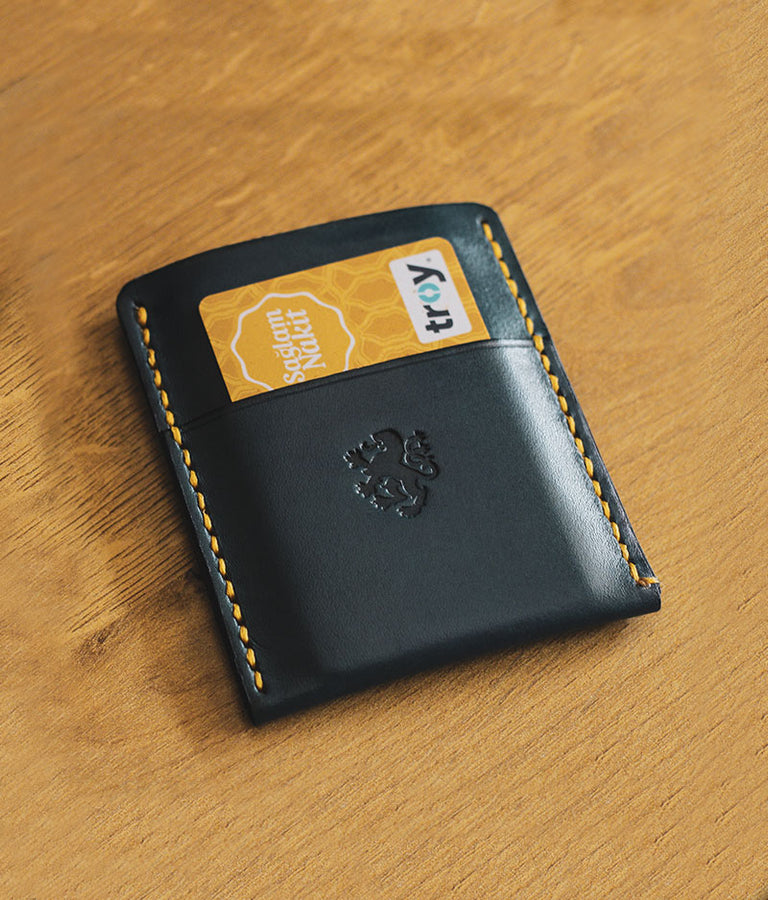 Leather Business Card Holder
: In stock
: Leonadem
: Card Holder
: Handmade
: 2 - 3 days
Do you have many cards and need to carry all these cards with you? Have you ever thought of using a leather business card holder? A business card holder can hold many cards while maintaining aesthetics and comfort.

Business Card Holder
It is also ideal for daily use. Because it is made of genuine leather. Leather has a soft texture. The card holder gives you an extra charisma. A quality card holder should be close to the size of a credit card. It shouldn't take up too much space. It must be super slim. The business card holder you are examining now has exactly these features. Moreover, we provide a lifetime repair guarantee for all our card wallets. Because we believe in the quality of our business card holders.
How to
 

Make A

 

Business

 

Card

 

Holder?

The construction of the leather business card holder is completed with hours of work. Cutting, dyeing, gluing, sewing and polishing leather requires serious experience. Produced by a good craftsman, our card holders have excellent durability for a lifetime. If you want to see more of what we have to say, you can watch our production video. At the end of all transactions, you will find a business card holder that you can easily place in your front pocket.
How Many Cards Does A Business Card Holder Hold?
The leather business card holder has great flexibility. It is designed for 1 citizenship card, 4 credit cards, 3 special pass cards and 4 business cards. Just wait for it to expand by placing more cards so that it has more card space. Let the real leather show its properties. Do you know that most people now carry a maximum of 10 cards? The leather card holder will hold many cards for you and will be a good accessory.
Is This Card Holder Made Of Genuine Leather?
Our leather quality is in the 0.1% slice among luxury card holder. We use the most expensive and quality calf leathers in Europe. We produce it from the skins of calves that have not yet been weaned. The skins of the unweaned calves are flawless, the pores are quite small and have not been stretched at all. We tan these quality leathers with vegetable materials and bark. At the end of all processes, one of the most natural and high quality leathers in the world emerges. We use these quality leathers in all our wallets.