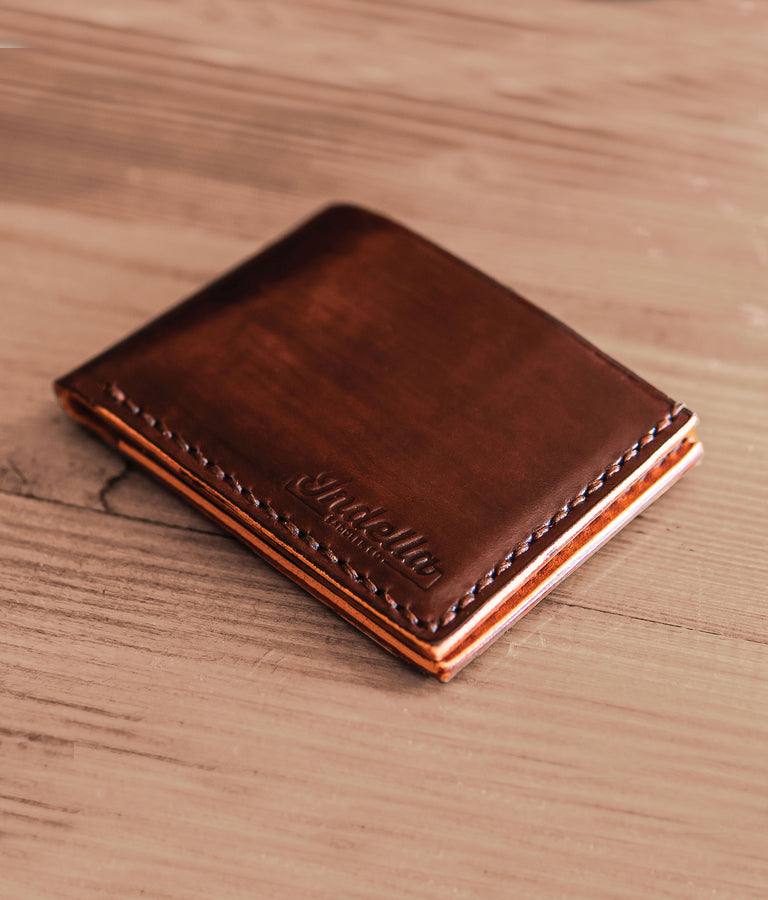 Best Minimalist Wallet for Men, Slim Leather
: In stock
: Indella
: Minimalist Wallet
: Handmade
: 2 - 3 days
Best Minimalist Wallet
When using a minimalist wallet, you don't have to miss out on many features. Meet our best minimalist wallet, made of ultra slim, soft and natural vegetable leather. Buying a new wallet every year will cost you extra. You don't have such a problem anymore, because you will use this handmade minimalist wallet made of genuine leather for the rest of your life. We also offer a lifetime free repair warranty.
How to use minimalist wallet?
Using a minimalist leather wallet is pretty easy. It has a living leather just like your own skin. Therefore, once a month, take care of your wallet with almond oil and hand cream. Just this small maintenance session will extend the life of your wallet by 50 years. 
You can use this minimalist best wallet for men in your front pocket, back pocket, inner pocket of your jacket, front pocket of your shirt. There are two card slots inside the leather wallet. It is sufficient to fill 7 to 8 cards in total in these card slots. You can use 10 paper banknotes in the paper banknote compartment of the leather wallet.
What size is the minimalist wallet?
This handmade leather men's wallet has been designed to the most minimalist dimensions possible, pushing all boundaries. Because unnecessarily large wallets are no longer preferred by our customers. 
We've specified the width of this wallet at 4". It's held pretty close to the size of a credit card, and it's designed in the most minimalist size possible. We also managed to keep the height close to credit card height. The 2.9" height is pretty minimalist for a handcrafted genuine leather minimalist wallet. By designing the banknote pocket on the basis of the dollar, unnecessary perimeter size was avoided.
Best Slim Wallet

The best slim wallet ever, with a total of 6 leather layers. Each piece of leather is 1mm thin. The leather pieces were attached to each other with a very strong adhesive and hand-stitched. Waxed thread was used for hand sewing. Waxed thread provides extra strength, does not wear out over time and does not lose anything from its durability. While hand sewing, the double needle technique was preferred. The double needle technique and the enormous durability of the french diamond punches added extra value to the best slim wallet.
Do minimalist wallets harm chipped credit cards?
You worried about worn cards. But the first thing you should know is that leather is the softest material you can have. And we use 100% leather in our handmade wallets. Stay away from metal wallets and fake leather wallets that wear out your credit cards. Meet with this wonderful minimalist men's wallet, which is produced entirely from vegetable-tanned natural leather with handmade techniques and hand-painted. You will put your worries aside.
How to make a minimalist wallet?
Have you witnessed how a handmade wallet is made before? I think you should take a look at the production video we prepared for you. You will have a wonderful and expensive wallet, knowing how to make it will give you peace of mind and your desire for this handmade leather wallet will grow.