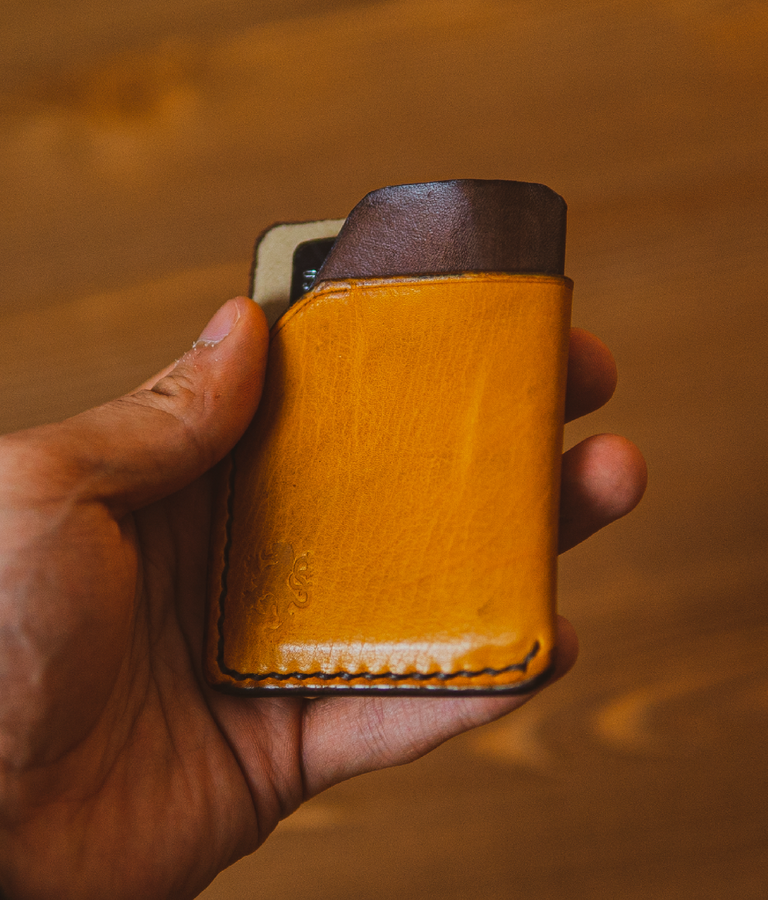 Soft Leather Wallet - Officer
: In stock
: Leonadem
: Card Case
: Handmade
: 2 - 3 days
Nowadays, the use of paper and coins has been reduced to a minimum. Especially the people working at the desk started to prefer small and soft leather wallet. The design of this soft wallet was completed in line with this need. Made from the finest, durable and high quality leather possible. At the same time, with its stylish and convenient design, it gave you a great advantage in attracting attention.
The Leonadem brand logo with a lion motif was placed right on your vegetal wallet soft. Strong, mighty and terrifying soft wallet leather as the lion, waiting for a new owner.
🚨 ATTENTION PLEASE!
⭐️Top-quality full grain vegetable tanned leather
⭐️Handmade for exceptional quality
⭐️Vintage style with design
⭐️Holds 7-10 cards and cash
⭐️Slim wallet design
🎨 Color to "Tan and Brown"
📏 Size's to 3.14" x 3.94" x 0.11"
⚜️ Leather made in "Yağmur Cow Leather (1.4mm)" and "Milk Calf Leather (0.8mm)"
⚖️ Weight to 1.30 oz
⏱ Production time is 1 - 3 days
QUALITY
The leather used in this leather wallet is obtained from cattle grazing on the high hills of the Anatolia in Turkey. Only the highest quality of the leather is used, no exceptions. Furthermore, this soft leather wallet is hand-stitched to ensure an extraordinary level of durability, allowing you to keep this wallet leather soft for years while it ages beautifully.
📦 UPS WORLDWIDE EXPRESS SHIPPING
⭐️America: 2 to 3 days. (FREE)
⭐️Europe: 1 to 2 days. (FREE)
⭐️Canada: 2 to 3 days (FREE)
⭐️United Kingdom: 1 to 2 days (FREE)
⭐️Other Countries: 2 to 3 days. (FREE)