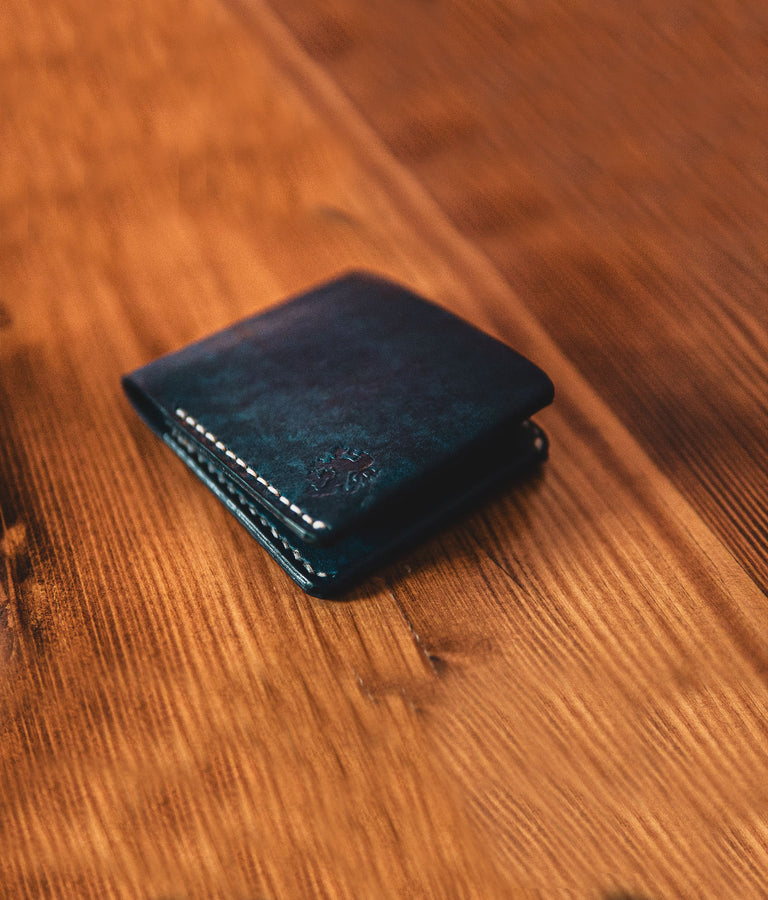 Blue Leather Wallet - Captain
: In stock
: Leonadem
: Bifold Wallet
: Handmade
: 2 - 3 days
What is the most important feature you are looking for in blue leather wallet? Is it durable? Yes, everyone wants to use some blue wallet for at least 10 years. That's why we designed this leather wallet with durability. We created a monolithic wallet leather with very few sewing lines.
PAINT TECHNIC
This blue leather wallet is completely hand-painted and completed with one hundred years of painting techniques.
About Wallet Usage
This stylish wallet leather blue will give you great comfort beyond what you have, unlike other wallet blue leather. In our blue leather wallet, there are 3 slots and this means that it can carry 9 cards in total. This blue wallet, thanks to its slim design, does not stay puffy in your pocket like other fabricated leather wallet. This wallet leather is 3.13" x 4.26" x 0.12" in size and we have done best to have a minimalist design.
Our blue leather wallet is very light in size and has soft leather. Moreover, this blue wallets for men has a weight of only 2.11 oz.
And after a short wait, this wallet is now yours!