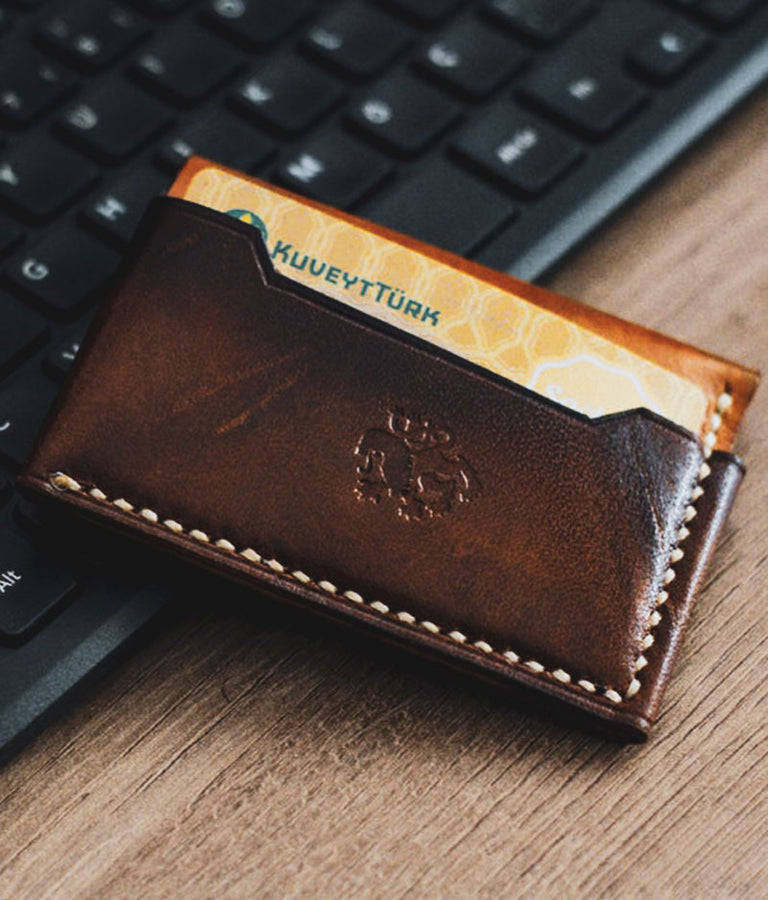 Best Front Pocket Wallet for Men
: In stock
: Leonadem
: Card Case
: Handmade
: 2 - 3 days
This is the rare best front pocket wallet for men's. Do not be afraid. You won't have to sell your family's jewels to own this wallet. Or you are not faced with a unreal product promotion. Why you should have this wallet, I will tell you about it. In just a minute, you will learn about many subjects. 

Are Front Pocket Wallet Worth It?
Now. I want you to do something. Take the wallet out of your back pocket and put it in the front pocket of your shirt or trousers. Do you think the bulge that your wallet causes in your pants and shirt looks nice? Of course no. Remember the same image is on your hip. During the day, you enter many environments and socialize. This bulging image adversely affects your appearance in many ways. First of all it looks rude. Besides, a malicious thief can easily spot your puffy back pocket. Your pants pocket is damaged. You also experience disturbances in your hipbone and spinal cord balance. We identified 4 negative issues. 
What Is Front Pocket Wallet?
If you still don't understand what a front pocket wallet is, let me explain it simply. It offers solutions to all the problems I mentioned above. A few millimeters larger than a credit card. Thinner than your mobile phone. It has more card capacity than a puffy wallet. Hand-stitched from fine premium leather. A wallet that won't bulge in your front or back pocket. All and more. The first truly handmade and all-natural unique accessory you've ever owned. Your friends will be the center of attention and they will ask where you bought it. Moreover, it is a limited edition wallet model. A wallet that will still stay in shape 10 years from now. The best you can have in front pocket wallets. This front pocket wallet model, which is in the first place among the best wallets for men. It is highly resistant to years of wear and tear. It gets better tanned as time goes on.