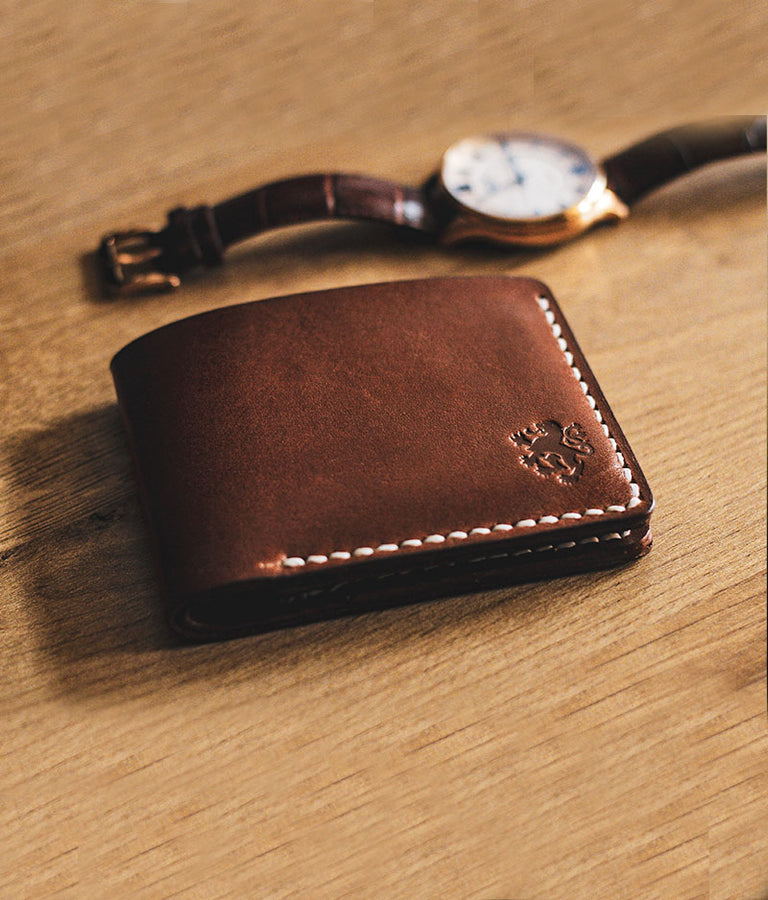 Leather Wallets for Men, Slim
: In stock
: Leonadem
: Bifold Wallet
: Handmade
: 2 - 3 days
 Leather Wallets for Men
You are examining a handmade leather wallets for men, made of genuine leather with a stylish design. Generally, this wallets for men is preferred by our adult, high-income gentleman customers aged 30-35. Because this wallet is simpler and more convenient than most designs. But it has a modern design. Being a handmade men wallet also makes it different from most other alternatives in many ways. Let's tell you a little about this unique mens wallet leather.
Slim Wallets for Men
It's a slim wallet. Is that all? How important is it for a leather wallets for men to be slim? The slim men's wallet is an undamaged trouser back pocket and front pocket. It is essential for a proper and strong posture. If you have a crooked fit and suffer from lower back pain, it is high time that the thinness of your mens wallet is important to you. 
But you don't have to be afraid. We designed this wallets for men in a very thin structure. Our used very soft leathers while producing the mens wallet. We imported the best quality leathers from Italy and processed them in Turkey's old-fashioned tanneries. And wonderful leathers have been transformed into unique leather wallets for men by the handcrafts of our great leather masters.
Because we know very well what it takes to make a great slim wallets. We have the privilege of creating leather products preferred by many famous people around the world. The little details that many companies don't care about are the most enjoyable and important details of our business.
What are the differences between Handmade Wallets and others?
We recommend that you watch a video so that you can see all the details more clearly. In this video, you can witness all the stages of the handmade wallets we produce. You will better understand the difference between the two types of production. Because generally understanding by seeing is much better than understanding by reading.