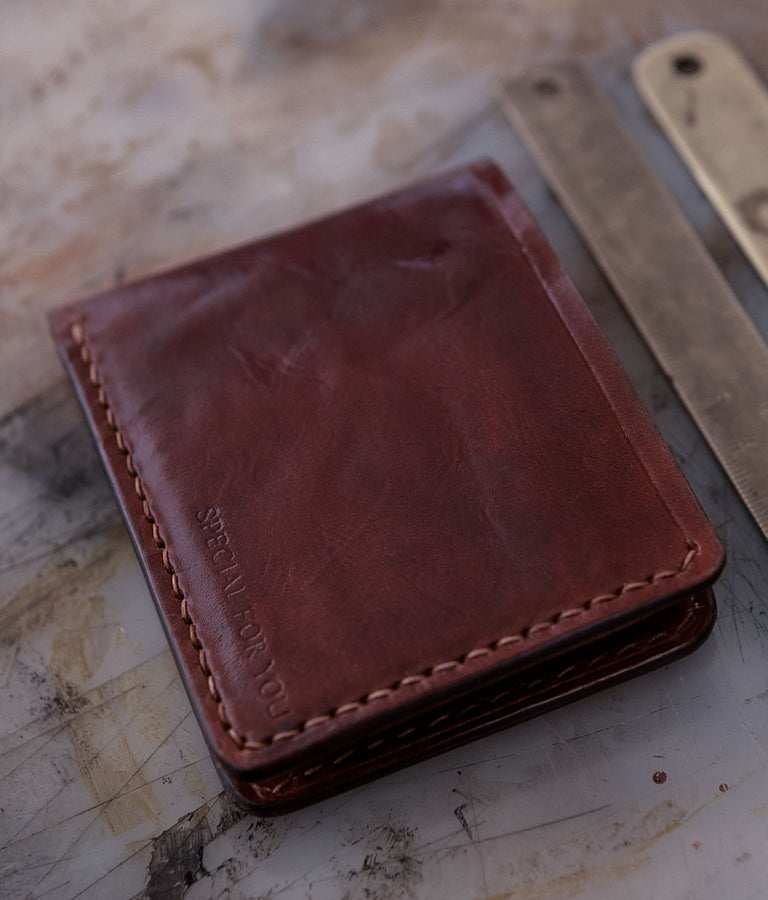 Stylish Slim Leather Wallet - Brownie
: In stock
: Leonadem
: Bifold Wallet
: Handmade
: 2 - 3 days
Now you are looking at our product with " Stylish Slim Leather Wallet " properties.
This wallet is a small and impressive wallet for those who prefer to carry cash, cards, receipts, tickets, checks and everything else with them. It is very compact, functional, ergonomic and slim!
♦ ︎ FREE Monogramming! It is very easy to customize the leather wallet, there are also gold, silver and rose gold gilding options (Type the word you want to customize and your wallet will be uniquely private!)
♦︎ A wonderful gift to be used every day, air brushed, hand sewn and completely handmade, made of luxury Italian leather and will be loved by everyone!
♦︎ Thanks to its super minimalist design, it makes the wallet perfect for travel and daily use. It is designed in minimal dimensions according to the unique dollar, euro and pound sizes. Keeps your cards and money safe and organized! Holds 8+ cards and a large amount of cash!
♦︎ Hand-Crafted from world-famous shell izmir leather! This leather will only get better with age, and is the type that will last 100 years!
♦︎ Only a limited number of were produced. Buy before stocks run out and pamper yourself and your friends!
♦︎---Dimensions---♦︎
Width: 3,9" (10 cm)
Height: 2,7" (7,1 cm)
Thickness: 0,39" (1 cm)
♦︎---Material Properties---♦︎
Leather Type: Shell Izmir
Animal Type: Cow
Tanned Type: Full Grain Vegetable Rabit System
♦︎---Process Tools---♦︎
Stitch: Silver needles
Cutting: Steel Japanese knife
Punch: Diamond stell punch
Skiving: Skiving machine
Polish: Manual polishing using cotton
Painting: Artisan Airbrush
Edge Polishing: Manual polishing using sandpaper