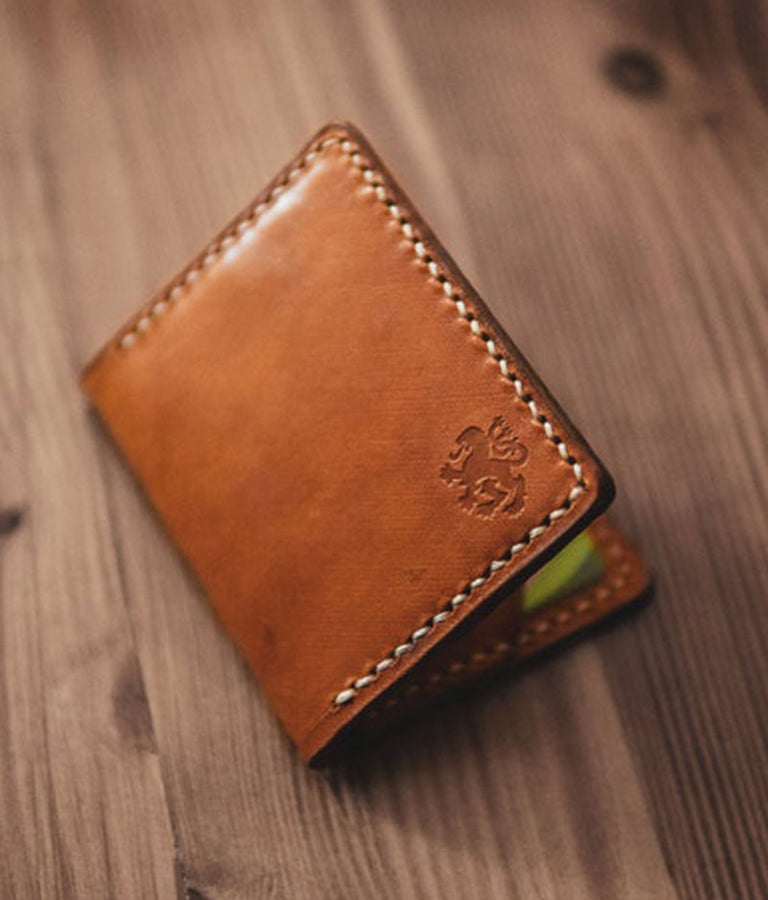 Leather Wallets Made in Usa - Goldener
: In stock
: Leonadem
: Bifold Wallet
: Handmade
: 2 - 3 days
Wondering the story of this leather wallets made in usa? We process tanning with natural tree roots and plants. Naturally tanned skin darkens its color and gives it a softer feel as it in used. Its minimal design allows you to store more cards and banknotes in the classic leather wallets. This leather wallets usa is right option in your mind! Small enough, handmade and has the finest quality leather in Europe. We preferred the leather color especially for the ones who will combine it with the suit in brown tones. You can be sure that this made in usa wallet will be one of the best teammates of a stylish dark suit.
Credit Card's
There are made usa wallets in 4 standard pockets for credit cards. However, you can fit multiple cards into these pockets. This depends on your choice of use.
Maintenance Related
Leathers are similar to human skin, if you leave them in a dry enough environment, they may crack over time. For this reason, you can care the leather of your usa leather wallet with almond oil for a longer time. I recommend that you do maintenance, preferably once a month.
Product Warranty
For 5 years after purchase, we guarantee a product exchange for any defects caused by production. If the problem is not caused by you, we are always behind our products.
Since the product you purchase is made of "Handmade" and natural materials; The wallet leather usa and purses you see cannot be exactly the same as the photos. There may be slight differences and traces of leather.
🎨 Color to "Tan"
📏 Size's to 3.89" x 3.07" x 0.21"
⚜️ Leather made in "Izmir"
⚖️ Weight to 1.93 oz & 1.4mm Leather Thickness
⏱ Production time is 1 - 3 days