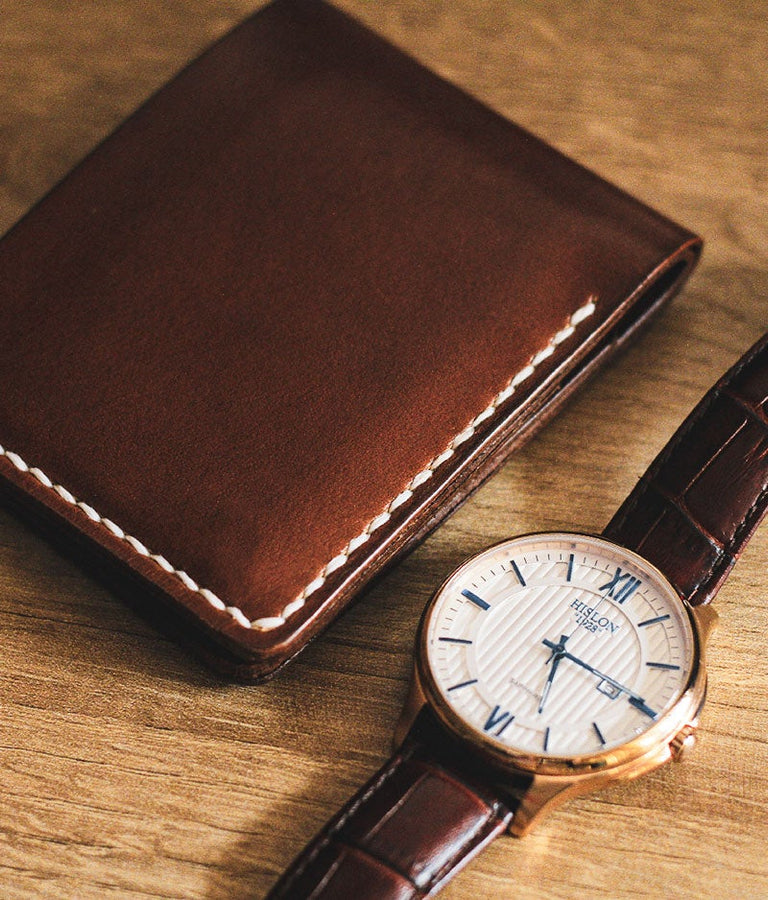 Handmade Leather Wallets Usa
: In stock
: Leonadem
: Bifold Wallet
: Handmade
: 2 - 3 days
Handmade Leather Wallets Usa
This handmade leather wallet model is designed in USA. Our Texas-based designer Daniel Jr. , realized the idea of ​​a handmade leather wallet, which he had been considering for a long time, at Leonadem company.
Thin Soft Leather
We have discussed for a long time the necessity of using a soft and thin leather in order to be suitable for front pocket or back pocket use. We discovered how to do this without sacrificing durability.
Natural Linen Thread
Most handmade leather wallet usa are factory made. And it is sewn with polyester thread on the sewing machine. Polyester is plastic in nature and although it is not natural, its durability is weak. We prefer threads made from linen, a natural plant. Handmade leather wallet made usa with our product, we provided tremendous durability by sewing with these natural threads using silver needles.
%100 Handmade and 10 Years Warranty
What is a handmade leather wallet? How do I know if a leather wallet is handmade? The answer to such questions is actually very simple. Handmade products are far from flawless. However, it is much more durable than fabricated leather wallets. The texture of handmade leather wallets is patina and the smell is more natural. The sewing technique and thread thickness show itself immediately.