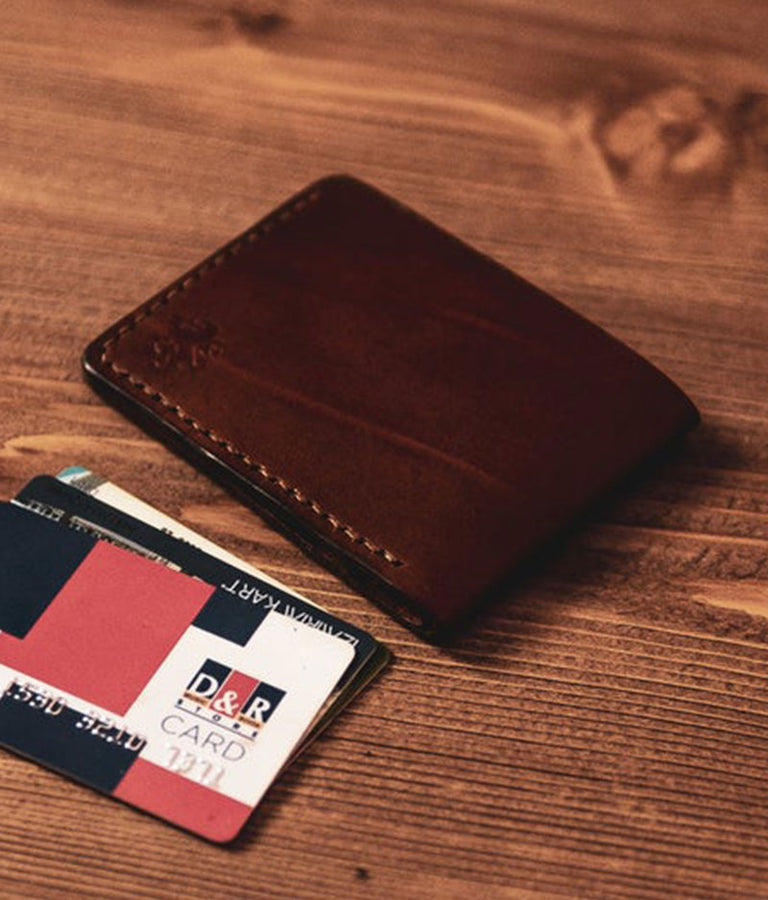 Brown Leather Bifold Wallet - Magnate
: In stock
: Leonadem
: Bifold Wallet
: Handmade
: 2 - 3 days
The brown leather bifold wallet you see in the showcase is a pretty classic model. But it has some features that distinguish it from an ordinary brown wallet. Its skin is 1.4mm thick and vegetable tanned. Sewed by hand through silver needles. The linen rope used for sewing is completely natural and has a patina brown tone. It does not contain any artificial material. From the moment you receive it, its smell and texture will make you realize its quality. Looking for a gift for your partner? Or a brown leather wallet that you can use for many years? Yeah, you're definitely looking at the right product.
Banknote's
There is an inner pocket for banknotes and easily meets your daily needs. Brown bifold wallet sizes are suitable for Dollar and Euro.
Credit Card's
There are 2 standard pockets for credit cards. However, you can fit multiple cards into these pockets. This depends on your choice of use.
Maintenance Related
Leathers are similar to human skin, if you leave them in a dry enough environment, they may crack over time. For this reason, you can care the leather of your brown wallet bifold with almond oil for a longer time. I recommend that you do maintenance, preferably once a month.
Product Warranty
For 5 years after purchase, we guarantee a product exchange for any defects caused by production. If the problem is not caused by you, we are always behind our products.
Since the product you purchase is made of "Handmade" and natural materials; The brown wallet leather to see cannot be exactly the same as the photos. There may be slight differences and traces of leather.
🎨 Color to "Dark Brown and Soft Coffee Brown"
📏 Size's to 2.75" x 3.94" x 0.11"
⚜️ Leather made in "Izmir"
⚖️ Weight to 3.17 oz & 1.4mm Leather Thickness
⏱ Production time is 1 - 3 days