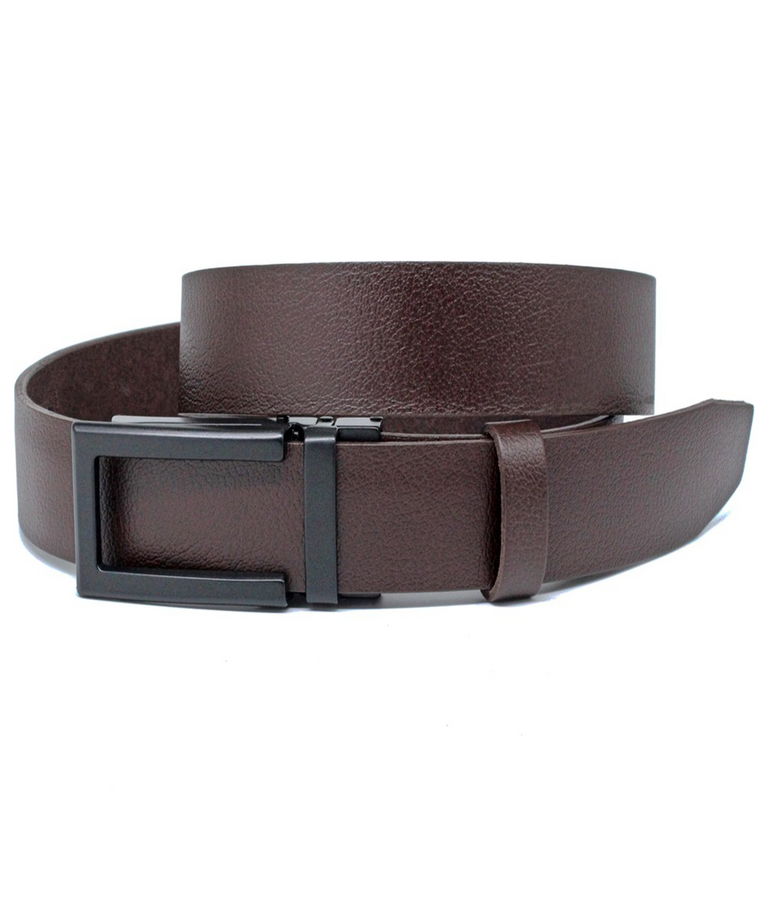 Belts Made in USA, Dark Brown Leather for Mens
: In stock
: Leonadem
: Kıyafet ve Aksesuarlar
: Handmade
: 2 - 3 days
You are in the right place for the Belts made in USA.The color most preferred by people in leather belts is dark brown. This color represents confidence and strength.Thanks to our 100% handmade dark brown leather belt, you will meet all the needs you want from a belt, eliminate your other belts, and be sure that you spend your money on the right product.
Belts Made in USA

Leondem, one of the first brands that comes to mind when it comes to the best leather wallet, has made an assertive debut by stepping into the belt industry after proving itself in the wallet industry.Our brand, which designs flawless products thanks to the feedback it receives from its customers, offers you all the elegance and comfort that will meet your needs in a belt.In our opinion, the belts made in usa is how it benefits a customer after using the product.The leather belt should offer you comfort as well as elegance.The most important thing you need to pay attention to for this comfort is to know your body size correctly.You can get help from a measuring tape or a tailor to find out your body size.After knowing your body size correctly, choosing the right belt size in choosing the best leather belt will ensure you have a belt that will fit you perfectly.Thanks to this model we designed, you got rid of all the holes in the belt.Thanks to this belt, which has an automatic hole-free structure, your reference point will not be the holes, but the size of your waist.In this way, besides having a more comfortable belt, you buy a belt that has a stylish look.This belt, which looks more stylish and elegant than classical belts, will accompany you in all your combinations.
Dark Brown Leather Belt
In addition to the comfort of a belt, it is very important that a belt you buy is compatible with many combinations.A belt that adapts to this saves you from buying more than one belt and makes your job easier.Thanks to the most preferred dark brown leather belt, you can buy a belt that adapts to all your combinations.The most important reason for choosing dark brown as a color choice is that it is a color that can adapt to other colors.This color, which stands out in some combinations, can also come to the fore according to the models of the clothes you prefer. Of course, at your request.Belts, which are among the most important accessories of a man, provide a very stylish look if selected correctly.You should never compromise on quality while achieving elegance.The most important detail in the belt is the color of the product and the quality of the leather used. If you choose these 2 important details correctly, you will have a quality and stylish belt.We offer you this excellent product, combining first-class natural methods with tanned cowhide and the nobility of brown.Ten steps ahead of the other belts you choose, this dark brown leather belt will meet all your needs and accompany you.
Leather Belts for Men
Men's belt preference differs according to their style.But the most preferred colors are dark brown, brown, tan and black.These belt colors, which will work even when you want to go out of your combinations, can accompany you in every combination.As belt types, it is now among the most preferred belts in non-perforated belts as well as classical belts.Thanks to the automatic buckle belts without holes, you can make the desired adjustment according to the size of your waist.These belts offer you a lot of comfort and convenience as well as elegance.You can review all of our products for Leather belts for men and get an idea.